Posted on Jul 25, 2022
|
3 minutes read time
Take Advantage of Managed IT Services Benefits
It's hard to overstate the benefits of managed IT services; in certain situations, they can mean the difference between your business remaining profitable or having to shutter.
This isn't a hyperbole - network downtime, for instance (something that managed services providers specialize in fixing) can cost your business around $5,600 per minute.
For most businesses, sustaining that kind of loss regularly is simply untenable.
Unfortunately, many businesses are plagued by recurring downtime. A recent Forrester survey found that 78% of businesses experienced unplanned downtime either on a monthly or bi-monthly basis. Even planned downtime costs businesses on average about $5.6 million over the course of the year.
What's more, that same study found that businesses that were able to eliminate or significantly reduce downtime were able to experience:
63% increase in revenue
53% reduction in operational costs
51% improved competitive advantage
50% increased employee productivity
So, again, it is hard to overstate the importance of managed IT services to many businesses.
And solving network issues is just one of the support services offered by managed services providers (MSPs).
Let's dive into seven managed IT services benefits that your business can take advantage of.
Are You Certain Your Data is Safe?
Learn how businesses strengthen their data protection through two-factor authentication.
More Uptime, and Way Less Wasted Time with Proactive Network Measures
We've already covered how preventing downtime can be among the biggest managed IT benefits, especially if you struggle with recurring downtime.
But how does your MSP actually eliminate downtime?
Your IT partner will provide proactive monitoring and management of your network.
The remote monitoring services often work around the clock to ensure that any threat is neutralized before it can cause your network to go down.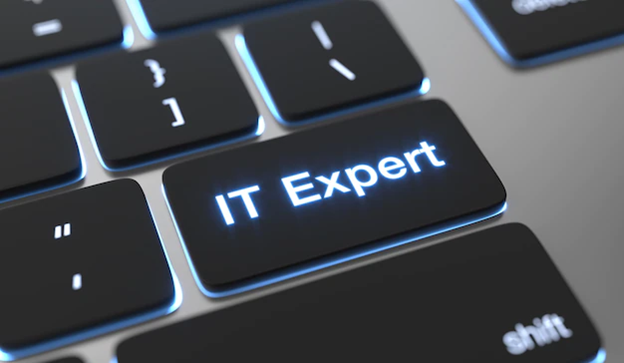 Network management involves updating your network and granting your business access to the latest technology solutions to enhance your network's performance, security, and integrity. All of this combines to speed up your business processes and ensure you don't face those debilitating and costly downtime issues.
Experts on Your Team at Reduced Costs
Your business can't afford to waste money on improper or substandard IT services.
Your MSP will provide cost-effective day-to-day management of your entire stack, often for only a fraction of a cost of an in-house team.
Managed IT services benefits often also extend to your employees - a study from IBM found that 78% of businesses found moderate to extreme increases in employee productivity due to their IT support.
Another one of the many managed services advantages is that you can often avail yourself of all these IT solutions on a fixed monthly plan, ensuring you never face surprise overruns in your IT budget - no matter how many support tickets or projects you need support on.
Overall, your IT operating expenses are likely to decrease with the help of an experienced MSP.
Cybersecurity Training for Employees
One of the managed IT services benefits is that you can preempt these dangerous cybersecurity attacks.
With so many attacks being the result of an email or what is called 'social hacking' - which is a failure in human cyber security, not technology - training your employees of best practices is critical to keeping your business safe and avoiding these massive expenses.
A great example of full-service managed IT benefits is that they don't only tackle the technology side of things, but they also train your team up on cybersecurity best practices.
Protect Your Business Critical Data
Alongside cybersecurity threats, there are the threats of data breaches and data loss.
While data breaches are more of a cybersecurity concern (and a large one at that - IBM averages the worldwide costof a data breach to be $4.35 million), there are other threats to your data.
For instance, if you store your data onsite, a broken pipe could cause a flood and wreak havoc on your hardware, losing your precious data.
Similarly, natural disasters, break-ins, or just faulty hardware can all lead to lost data. In addition, if your data is improperly stored online, it is also at risk.
But one of the managed services advantages is that you'll get disaster recovery and a data backup plan put in place that ensures no matter what happens, you'll always have access to your critical data.
Ensure You Can Take Full Advantage of the Cloud
Chances are, your business is already using the cloud without even knowing it.
Many online applications used by businesses all over the world (such as Google Docs or AWS) operate entirely in the cloud.
The reason you may not have noticed is because, on the surface, it operates just like a regular application would on your hard drive. The main difference is that the program is not installed on your computer systems, or anywhere physical on your premises. It, and all the data you create on it, is stored on a third party server somewhere, and you access all of it via the internet.
Now, imagine applying that same principle to all of your customer and business data.
We make it secure, we make it fast, and we make the migration process as smooth as can be for you, because you actually end up saving a lot of money by not relying on:
Your own server units
Hardware maintenance costs
Software upkeep
Leases for renting server rooms
In essence, the benefit of migrating all of your business data to the cloud is that it becomes more secure, more accessible and less expensive. This value is one of the quintessential things that highlights the importance of managed IT services when it comes to cloud computing.
Manage Your Entire IT System with a Full-time Partner
Really, the ultimate managed IT services benefit is that it totally relieves you of your IT burden, so you can ensure your business grows unencumbered by IT roadblocks.
Your MSP will manage everything from the day-to-day IT operations to updates, upgrades, and technology procurement to technical support.
Regarding technology procurement, your MSP will leverage its close industry partnerships to get you the latest technology at insider prices.
As for technical support, a premier IT partner will offer 24/7/365 help desk services, ensuring rapid response times.
For more relevant information, visit our blogs on:
Access Managed IT Services Benefits With Cloud9 Solutions
If you're searching for a proven MSP that can offer all the managed IT services advantages mentioned above and more, you can trust Cloud9 Solutions as your services partner.
With us in your corner, you'll be able to leverage:
IT project management
Technology procurement
Business-wide cybersecurity
Round-the-clock tech support
Long-term IT strategy consulting
Network monitoring, management, and upgrading
And more
Available as monthly managed IT services packages, block hours, or as break-fix services, you can rest assured knowing that our managed services are customizable to your needs. Best of all, our IT technicians respond to critical IT issues within 30 minutes and help you solve them.
Contact us today to learn more about the managed IT benefits we can offer your business.