Posted on Feb 1, 2018
|
5 minutes read time
The days of operating a business that is managed with only your desktop computer running Windows XP are over. Regardless of what your business specialty is, the need for consistently managed access to clients and employees is essential to an efficient workflow. Your company is growing and you are beginning to realize that you will need to discover a method in order to keep your employees connected to each other and to safely share information. The difficulty is that you may lack the knowledge, skills or resources to set it up or manage it yourself.
In this article, we will explain what exactly managed IT services are and how it can help any size business step up their game. By the time you reach the end it will be obvious how Cloud9 Solutions can remove your worries and leave you free to manage more important matters.
What are Managed Services?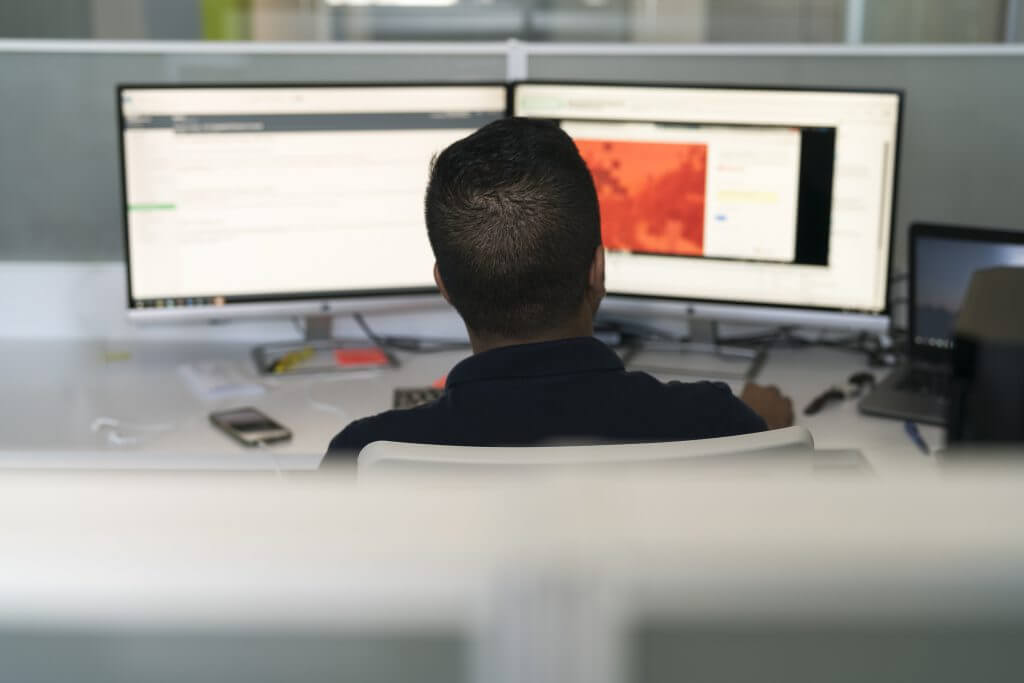 In the most basic understanding, managed IT services permit you to offload specific operations to a designated service provider, who thereby assumes the responsibility of managing, monitoring, and problem-solving on your behalf. IT managed services are exactly that, however it is focused on the IT functions related to your internal network and systems. So what exactly does IT managing, IT monitoring, and IT problem solving mean?
Managing your IT
A cost-saving service. Using a provider like Cloud9 replaces the need for any additional IT staff. A managed IT service can help streamline specific phases of your business. Feel free to upscale or downscale at will and without a headache.
Monitoring your IT
A security service. Cloud9 can proactively monitor for errors and malfunctions within your IT network and systems, allowing us to quickly identify the problem, alert you, and apply fixes promptly. It also assists to determine where changes can be made to optimize and
Solving your IT problems
A repair service. Sometimes you need help on an "as required" basis. Cloud9 Solutions can provide technical assistance across a wide range of needs; from common tasks, like patchwork on systems or in maintaining applications, to recovering files and services or disaster recovery from virus or malware attacks
The benefit from this process is that it all happens on your behalf. But do you really need someone else to manage your operations?
"Why Do I Need It?"
Imagine that your company structure is just you and two other people. You all work on your individual laptops, but you now want to share access to folders, contacts and other data with everyone. How will you do it?
Perhaps you decide to send them a link to an online copy of the files using a cloud service such as OneDrive or Dropbox. Or maybe you have set up one of your computers to work as a server, with the other two computers accessing yours for any shared information. Using this approach would provide employees with constant access to any data as it is modified or changed.
These might sound like perfectly viable options, but what happens when you bring on more employees? You may not want all of them having access to the same data. Or if you decide to use your computer as a server, what happens if you get a virus? Worse yet, what if one of your employees get a virus? Remember that each device an employee uses is another doorway for a virus to enter. If they use a laptop at the office but also access files with their phone or tablet, that is now three access points for a virus to enter your network. Multiply that by two other employees and you now have 9 more doorways for an attack.
Will each employee have the same awareness and understanding as you do in order to stay vigilant with regards to keeping their device software up to date and use appropriate virus prevention programs?
If your system does get infected will your entire operation come to a screeching halt?
You could just hire your own IT employee to take care of all virus protection services and help maintain your computer network. But that can be a massive cost for someone you don't really need around all the time.
So what will you decide?
Is there a solution that is cost-effective, efficient, reliable, and secure?
The Cloud9 Solution
When it comes to an IT department, nothing can rival the knowledge and experience of a professional. That being said, there are many business owners out there that will try use Google search or YouTube to find their own IT solutions. Not only does this take (or waste) a lot of time, but a person can easily get lost in the plethora of conflicting ideas. They may also lack the knowledge and experience needed to correctly identify a solution will suit their business.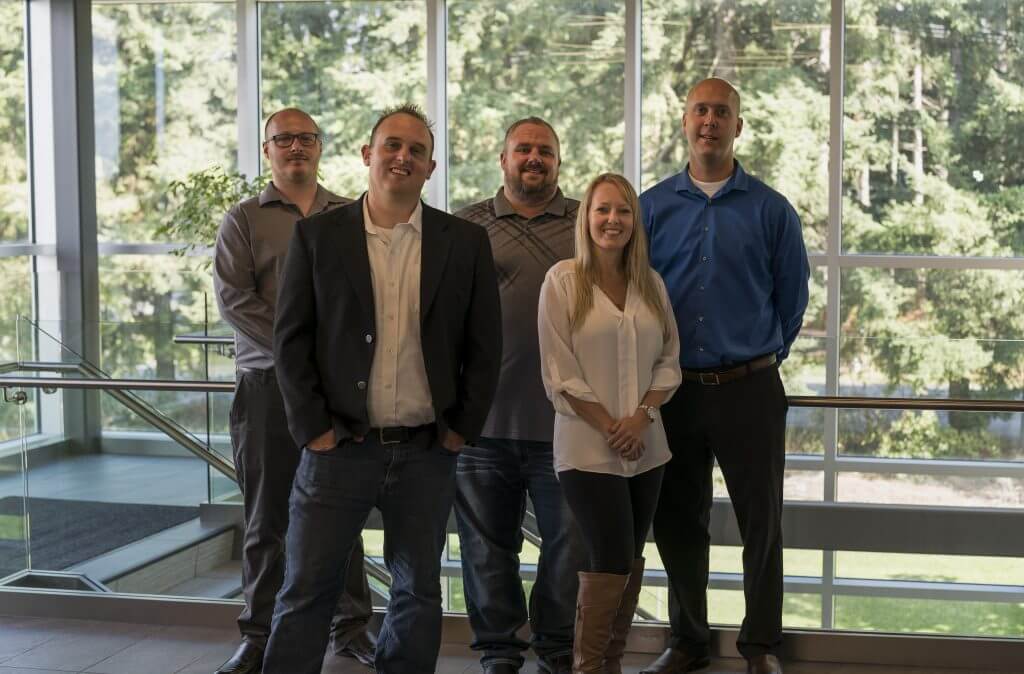 This is why outsourcing your IT services to Cloud9 makes absolute sense, because it puts the job in the hands of our certified professionals who know how to do it really well. We have a wealth of experience in managing IT services for a variety of organizations. Allow us to recognize what type of solution will be the best fit for you, regardless of the scope of your company.
The Process
Cloud9 can bring your entire work platform up to date. Not only can we help you set up exchange services like Microsoft Office 365, but we can even host your network from our secured servers. Depending on your preference, we can diagnose and organize existing servers or install new ones on-site. Once a system has been put in place, we can train all employees to understand the setup and how to use it to make tasks easier improve their efficiency.
If you already have servers in place, Cloud9 can also come in and analyze where improvements in your servers processes and security can be made. Many have benefited from our ongoing managed services.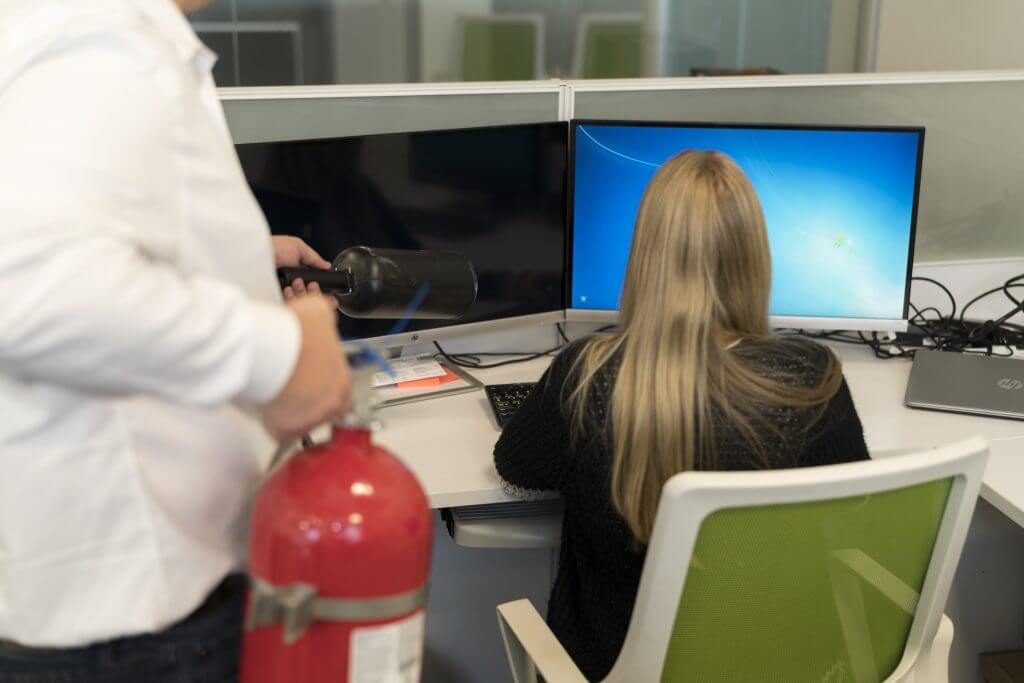 Once set up, we consistently maintain your servers to keep them operating at a very high standard. And unlike most managed IT service companies, we can offer service level agreements on critical applications and hardware that we provide, allowing you to receive the most benefit from your IT support and investments.
We can also set up logs and processes so our techs can monitor all services on the back end. This way as soon as they see something that's wrong, they can address it and fix it before it becomes a problem that stops your workflow.
Making Things Easier
It seems like almost every day there are updates about a new IT security threat designed to steal information. Cloud9 Solutions wants you to stop worrying about virus and your server security. Don't worry about all the time it will take you to implement your own IT solution. Transfer that burden to Cloud9 Solutions and let our experienced professionals take care of you.
We only take positive steps forward to help secure your network and information. Even in the unlikely event you have a major failure, you can trust Cloud9 to take full advantage of our tools and resources to keep you up and running.
Contact Cloud9 Solutions today to benefit fully from our managed IT services!