Posted on Aug 18, 2022
|
5 minutes read time
The Average Cost of IT Support for Small Business
More often than not, the number one reason many businesses say they won't hire a managed IT services provider is that it costs too much.
However, what they're not asking themselves is "What will it cost me if I don't get a managed service provider?"
The fact of the matter is, there's a good reason that the global managed services market is expected to exceed $300 billion U.S.by 2027. If you own or operate any small or medium-sized businesses, there's a very high chance you can't afford NOT to have an MSP in your corner.
In this blog we'll examine the average cost of IT support services for SMBs. We'll take a closer look at not only the benefits of an MSP, but also the various models for IT support contract pricing offered, and the potential costs of doing it all yourself.
What are Managed IT Support Services?
Managed IT support services is when a business outsources the management and maintenance of their IT infrastructure and systems to a third-party provider.
This usually includes sub services like:
Data backup
IT consulting
Cybersecurity
Cloud computing
Disaster recovery
Help desk support
Hardware procurement
Software licensing optimization
Remote and on-site assistance
Network security, monitoring and threat detection
Cloud service migrations, security and management
And more
Want to Learn More About Managed IT Services and How They Can Help You?
Let's chat today and sort out your exact business IT needs.
Benefits of Managed IT Support Services
There are countless benefits that come along with hiring an MSP, some of which include:
Improved security posture

Most MSPs implement proactive network security monitoring. Depending on the level of technical support required by your business, you could have 24/7 remote monitoring performed by a team of experts.

Increased efficiency and productivity

Generally, hiring an MSP costs roughly the same, per year, as one full-time IT professional on-staff (in and around the neighborhood of $60,000 a year). The big difference however, is you're getting a team of dedicated experts with far more resources than one individual. Overall, it's a clear benefit and cost effective way of delegating your IT maintenance needs.

Proactive maintenance

This type of service is a major boon to your bottom line. Proactive maintenance performed by IT support companies provides significant cost savings. There are fewer breakdowns, speeds are higher and more consistent, and overall employee productivity increases as a result.

Round-the-clock-support

When a critical piece of tech breaks down overnight, hours before an important meeting, you need it to get fixed ASAP. Luckily, many MSPs offer 24/7 service, so you can rest easy.

And much more
Interested in learning more about managed service providers and how they can help your business? Check out these blogs:
Pricing Models in the Managed IT Services Industry
When it comes to determining the cost of IT support for small business, there are three primary pricing models that MSPs use:
Pay As You Go: This is a usage-based, day-to-day model where businesses only pay for the services they use.
Flat Rate: In this model, businesses pay an annual or monthly fee for a predetermined set of IT services.
Hybrid: This model is a combination of the pay as you go and flat rate models. In this case, businesses would pay a monthly or annual fee for some IT services, and then pay as they go for other usage-based services.
The Average Cost of IT Support Services
The average IT support costs will vary depending on the size of your business, the services you need, and the pricing model you choose.
For example, a small business with less than 25 computers may pay anywhere from $500 to $5,000 monthly for flat-fee managed IT services.
On the other hand, a business with over 500 computers may pay closer to $5,000 to $15,000 per month for the same services.
Finally, a business that chooses the pay as you go model may end up paying anywhere from $200 to $300 as an hourly rate for IT support services, depending on their usage. This average cost for IT support per hour is certainly not an effective way to save money, for most businesses.
In summary, small business IT support pricing will vary depending on the size of your business, the services you need, and the pricing model you choose. It's all about finding an MSP that cares about working with you, getting to know your needs and your business to create a long-term, beneficial working relationship.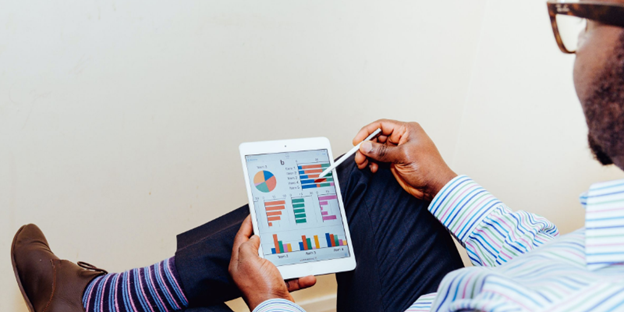 Keep Costs Under Control With a Trusted Managed Service Provider
Cloud9 Solutions is a premier source for small business IT support services.
We aim to support SMBs and help them succeed by providing them a level of IT expertise that is available to large enterprises and corporations.
We offer affordable IT support contract prices and work hand-in-hand with you to increase your efficiency, lower and normalize costs, and keep you and your data safe from cyber criminals.
Talk to us today and request a free consultation so we can establish your specific needs together with our competitive IT support pricing.